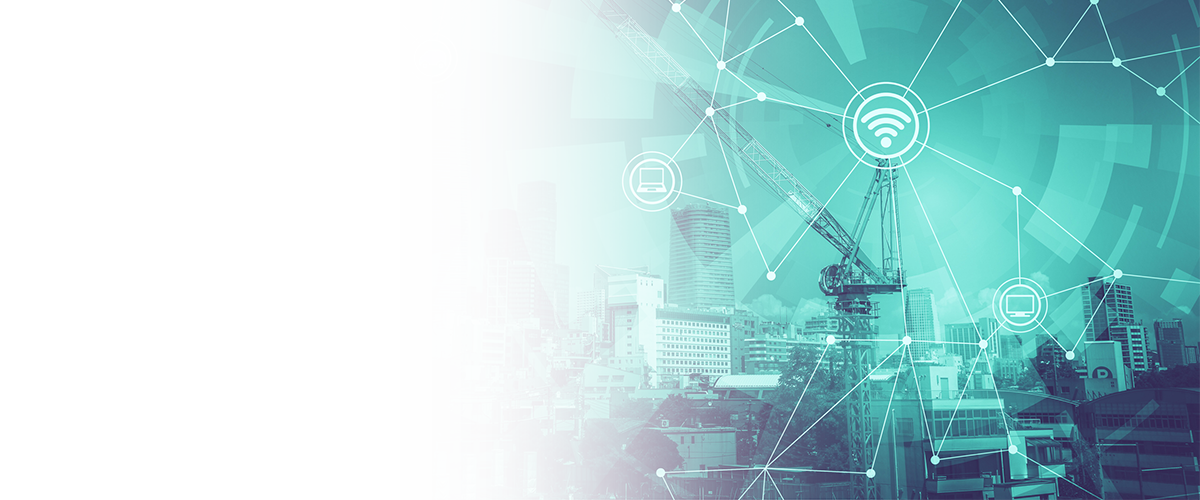 Header
Easy to Deploy,
Easy to Operate,
Easy to Upgrade.

Powerful, feature-rich solutions that analyze a utility's operational data.
Portfolio
UTILITY DECISION
MANAGEMENT

SmartWorks Compass is a utility decision management solution that enables utilities to maximize their return on investment in their smart infrastructure.

Available as part of SmartWorks Compass, MeterSense is a scalable and configurable meter data management (MDM) module that efficiently manages and intelligently interprets critical smart meter data.

SmartWorks Connect is an online web portal that transforms the way utilities share information with their residential, commercial and industrial customers.
Overview
Designed to Make the Complex Simple
The SmartWorks portfolio includes SmartWorks Compass, MeterSense and SmartWorks Connect.

SmartWorks' data-focused solutions are simple to deploy, easy to operate and painless to upgrade.
These solutions streamline the vast variety of utility processes in a range of environments through configuration of standard solutions. The result is a cost-effective way to maximize the quantifiable return on the utility's investment in smart infrastructure.

MeterSense Video
Meter Data Management System
MeterSense takes the complexity out of managing AMI data, using that data in your business processes and analyzing it to streamline utility operations.
Overview
Utility Decision Management
SmartWorks Compass is a utility decision management solution that enables utilities to maximize their return on investment in their smart infrastructure.
The platform intelligently interprets the smart meter data collected in the meter data management (MDM) system including; interval readings, register readings, meter-related problems, outage information, data quality information, and more.
This data is heavily analyzed by the SmartWorks Compass framework to ensure accuracy, calculate statistics and isolate any potential issues.
Designed for automation, the SmartWorks Compass suite includes the scalable and configurable meter data management module, MeterSense along with a series of decision management modules that combine integration and workflow with deep analytics to automate utility processes.

It also works seamlessly with third party MDM system providers to transform meter data into personalized, relevant and timely insights that utilities need to increase revenues, improve customer satisfaction and optimize operational efficiency.
Beyond meter-to-cash
Analytics: Beyond Meter-to-Cash
Utilities considering an MDM system must look beyond a basic meter-to-cash functionality solution in order to unlock the full value of their AMI network.
The flexible SmartWorks Compass platform is designed to meet the immediate and future needs of the utility by empowering them to add additional functionality during the implementation process or activate analytic modules at a later date that is more convenient.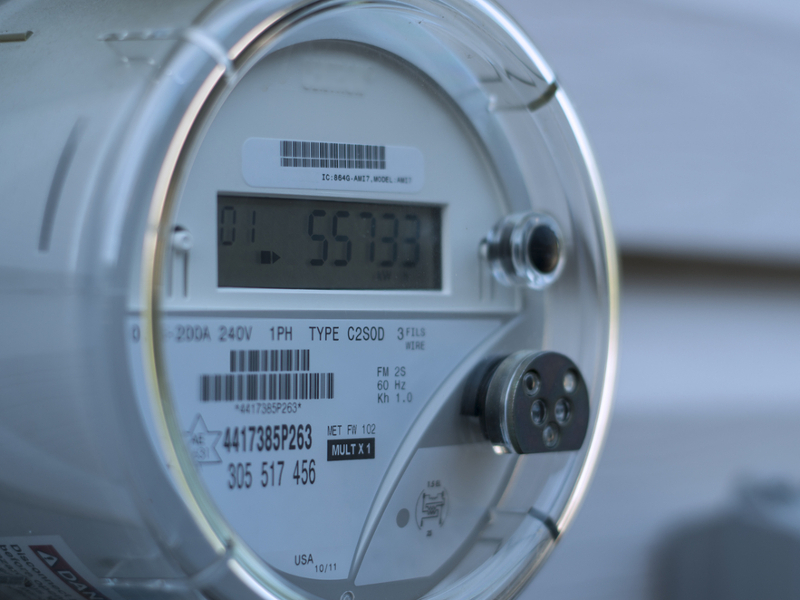 SmartWorks Connect Overview
The SmartWorks Connect customer portal delivers an exceptional utility billing customer experience.
Put an end to service wait times and commit to putting customers first with the SmartWorks Connect customer portal designed for utility providers.
Available 24/7/365, our portal software solution is customizable, easy-to-integrate and high-value, enabling customers to interact with their municipal utility bill when it's convenient for them. Discover how we increase customer engagement with a range of self-serve features, and help utilities optimize processes and deliver ROI.
Residential
Residential Customer Portal
A comprehensive web platform - specially designed for utility providers who want to offer convenient services such as ebilling, usage / consumption tracking, and increase customer engagement.
Paperless billing (ebilling) saves time, reduces printing and mailing costs, and delivers faster payments.
Customer Usage & Analytics
With consumption readings from traditional and smart meters, customers gain easy access to detailed data, patterns and insight.
The long-term plans of any utility provider must include objectives for managing conservation and demand.
By keeping customers up-to-date on pertinent information, overall customer satisfaction increases.
Residential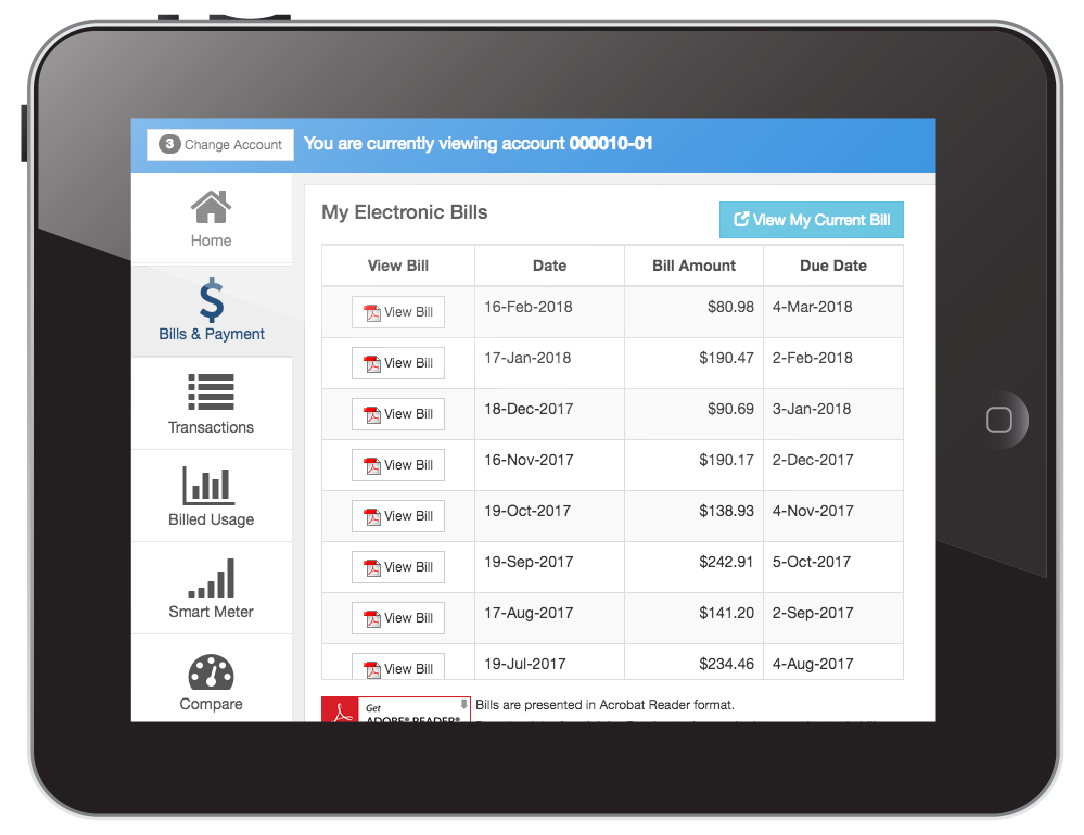 Commercial
Commercial
Commercial & Industrial Portal
The SmartWorks BizConnect solution revolutionizes the relationship between utilities and their commercial and industrial (C&I) customers.
Offers a configurable suite of reports for C&I users to gain visibility into their usage and cost, coupled with measurement and verification to quantify the results of their conservation measures.
Presents deduct and net metering views, as well as coincident peak analysis.
Empowers the C&I customer base to understand the impact of participating in utility programs and dynamic rate structures, while working toward their own objectives of containing risk and minimizing impact on the environment.
Encourages behavioral savings in response to user configured threshold consumption notifications.
Commercial
Residential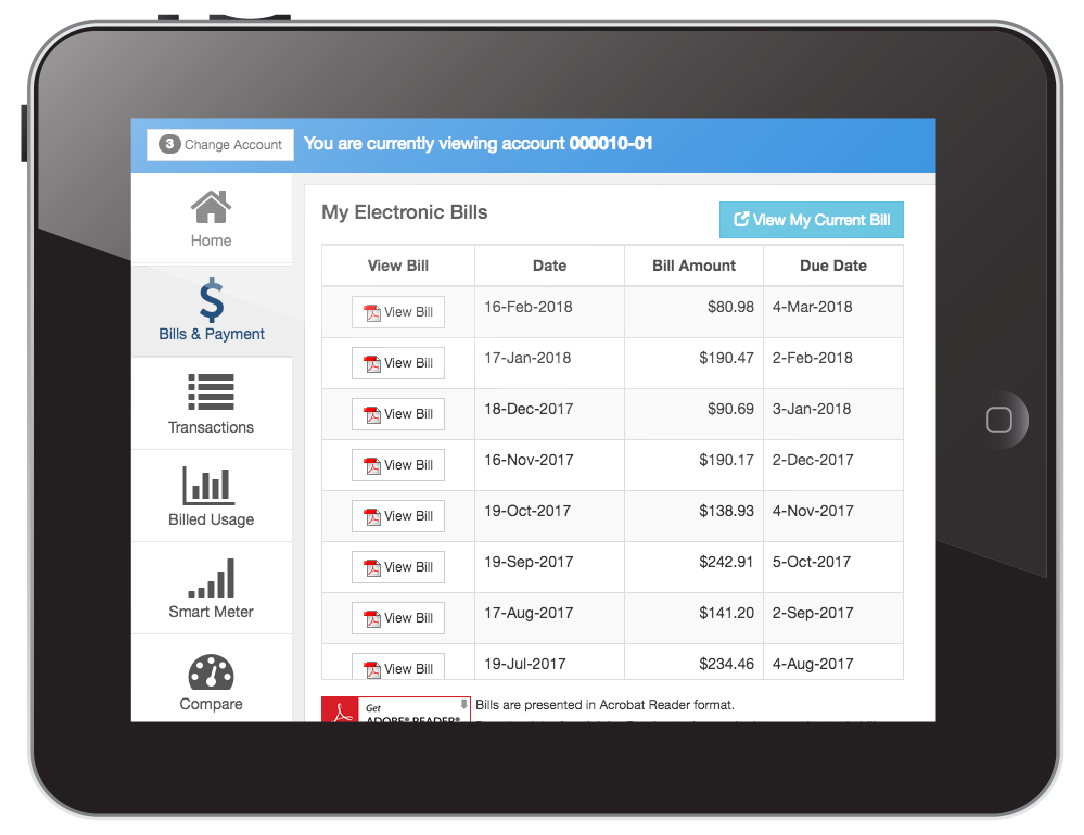 Maximize Your ROI
Maximize Your ROI With SmartWorks Today
More than 300 utilities throughout North America and the Caribbean rely on SmartWorks to maximize their smart infrastructure return on investment.

With advanced analytics, powerful visualizations and holistic automation tools to make every part of your utility more efficient and a professional services team to help you, getting started with SmartWorks Compass has never been easier.