Utility focused.
Solution driven.
Dedicated to helping utilities
succeed, long term.
SmartWorks is a division of N. Harris Computer Corporation.
N. Harris Computer Corporation is governed by Constellation Software Inc., a publicly traded company on the Toronto Stock Exchange (CSU).
For over a decade, SmartWorks has been providing best-in-class meter data management and analytics solutions to more than 300 utilities throughout North America and the Caribbean.
Currently, our technology development efforts largely focus on three specific areas:

UTILITY DECISION
MANAGEMENT
SmartWorks Compass is a utility decision management solution that enables utilities to maximize their return on investment in their smart infrastructure.

MeterSense is a scalable and configurable meter data management (MDM) module that efficiently manages and intelligently interprets critical smart meter data.

SmartWorks Connect is an online web portal that transforms the way utilities share information with their residential, commercial and industrial customers.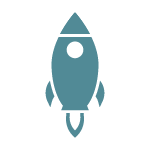 SmartWorks empowers utilities to navigate change and unleash the power of their smart infrastructure.