Utility focused.
Solution driven.
Dedicated to helping utilities
succeed, long term.
SmartWorks is a division of N. Harris Computer Corporation.
N. Harris Computer Corporation is governed by Constellation Software Inc., a publicly traded company on the Toronto Stock Exchange (CSU).
For over a decade, SmartWorks has been providing best-in-class meter data management and analytics solutions to more than 300 utilities throughout North America and the Caribbean.
Currently, our technology development efforts largely focus on three specific areas:

UTILITY DECISION
MANAGEMENT
SmartWorks Compass is a utility decision management solution that enables utilities to maximize their return on investment in their smart infrastructure.

MeterSense is a scalable and configurable meter data management (MDM) module that efficiently manages and intelligently interprets critical smart meter data.

SmartWorks Connect is an online web portal that transforms the way utilities share information with their residential, commercial and industrial customers.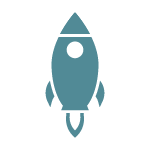 SmartWorks empowers utilities to navigate change and unleash the power of their smart infrastructure.

The utilities market is dynamic. Shifting regulatory requirements, fluctuating demand and dwindling natural resources exert extraordinary pressure on electric, water, and gas utilities.
As smart infrastructure evolves, utilities are challenged to leverage new technologies to increase operational efficiency, enhance customer service and improve financial performance.

The smart utility is about more than smart meters. The smart utility involves the integration of all existing systems and connected devices, including Supervisory Control and Data Acquisition (SCADA) and sensors in the emerging Internet of Things (IoT) at every point of interaction within the utility.
The insights collected from the combination of existing systems, smart infrastructure and system sensors help the utility better serve its customers. SmartWorks acts as the bridge between engineers, software experts, customer service and product specialists to innovate and extract new applications for existing utility data.

At SmartWorks, we are driven to embrace the latest technologies and develop solutions on which utilities can rely to overcome mounting business and operational changes. We strive to understand the true challenges of the utility and develop powerful, sophisticated and easy-to-use solutions. SmartWorks offers utility software solutions that will transform the utility industry and the way the world relates to energy and water.