Header
Your Success is Our Success
Customer success is about more than delivering service or support.
Case Studies Overview
Embark on a journey through our clients'

utility decision management,
meter data management
customer engagement
transformation and success stories.
View our case studies to see how we've helped utilities improve customer service and increase financial performance and operational efficiency.
Dakota Electric Association Case Study
Dakota Electric Association
Case Study: Utility Decision Management
With the help of SmartWorks Compass, Dakota Electric is able to automate repetitive processes, resolve outages faster, reduce load on peak days and minimize energy losses while maximizing the use of assets to better serve its members.
The member-owned, not- for-profit electric distribution cooperative determined it was time to improve data reliability and pursue new technological solutions to track solar resources and monitor load control contributions.
As the power provider to homes, businesses and farms in parts of Dakota, Goodhue, Scott and Rice counties, the cooperative decided to update its response capabilities to track and monitor where losses are occurring throughout their Advanced Grid Infrastructure (AGi) network.
The Dakota Electric team opted to utilize the SmartWorks Compass platform to automate workflows and streamline processes across multiple utility systems, all using different technologies.
Dakota Electric uses an extensive range of SmartWorks modules to improve the customer experience and increase operational efficiency. For example, virtual metering calculations are used to aggregate and track distributed energy resources and load control performance. SmartWorks Compass also identifies transformers that need to be replaced, for instance when load has grown too high for the transformer's rating.
2019 Billing Adjustments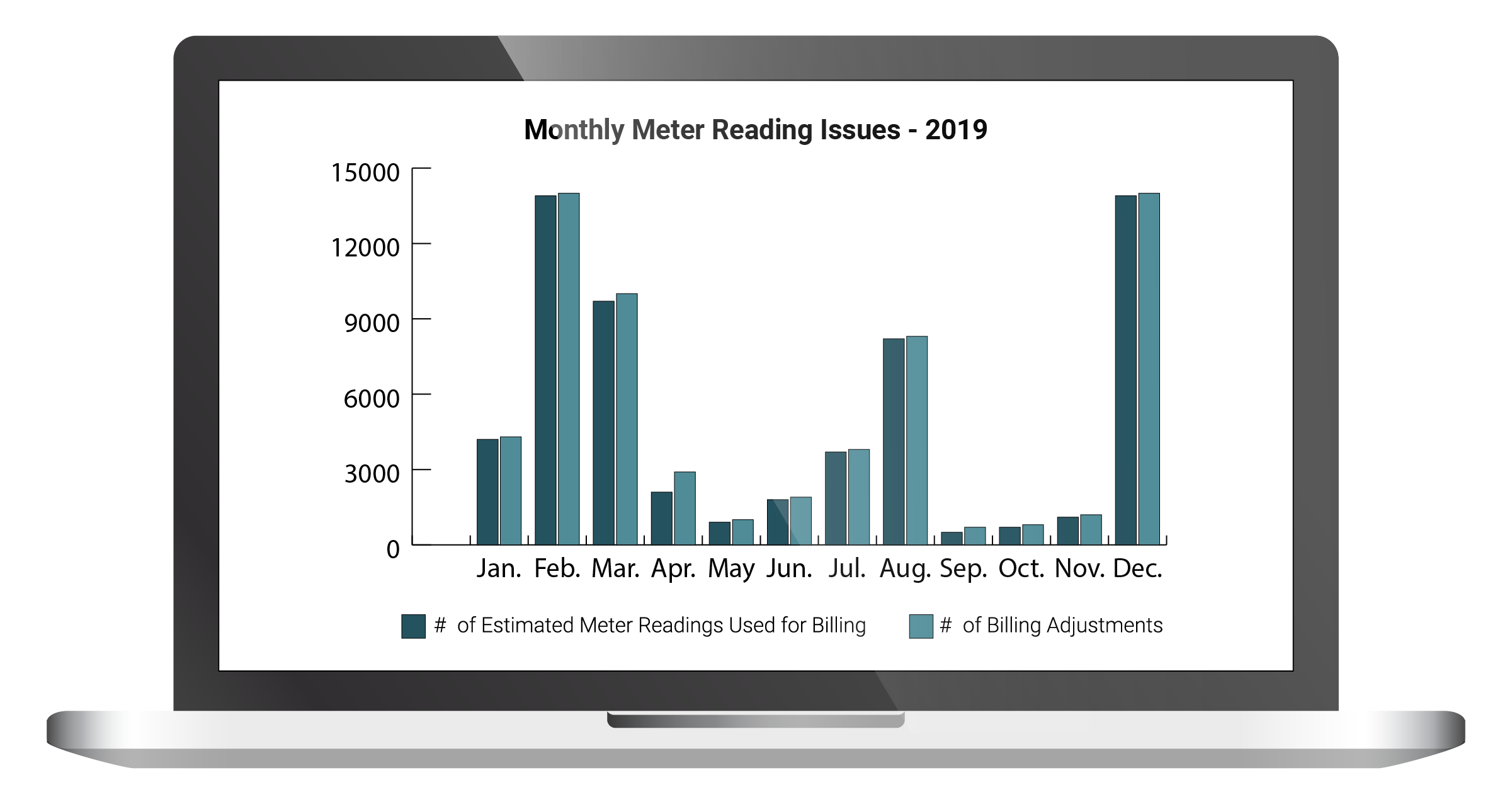 2022 Billing Adjustments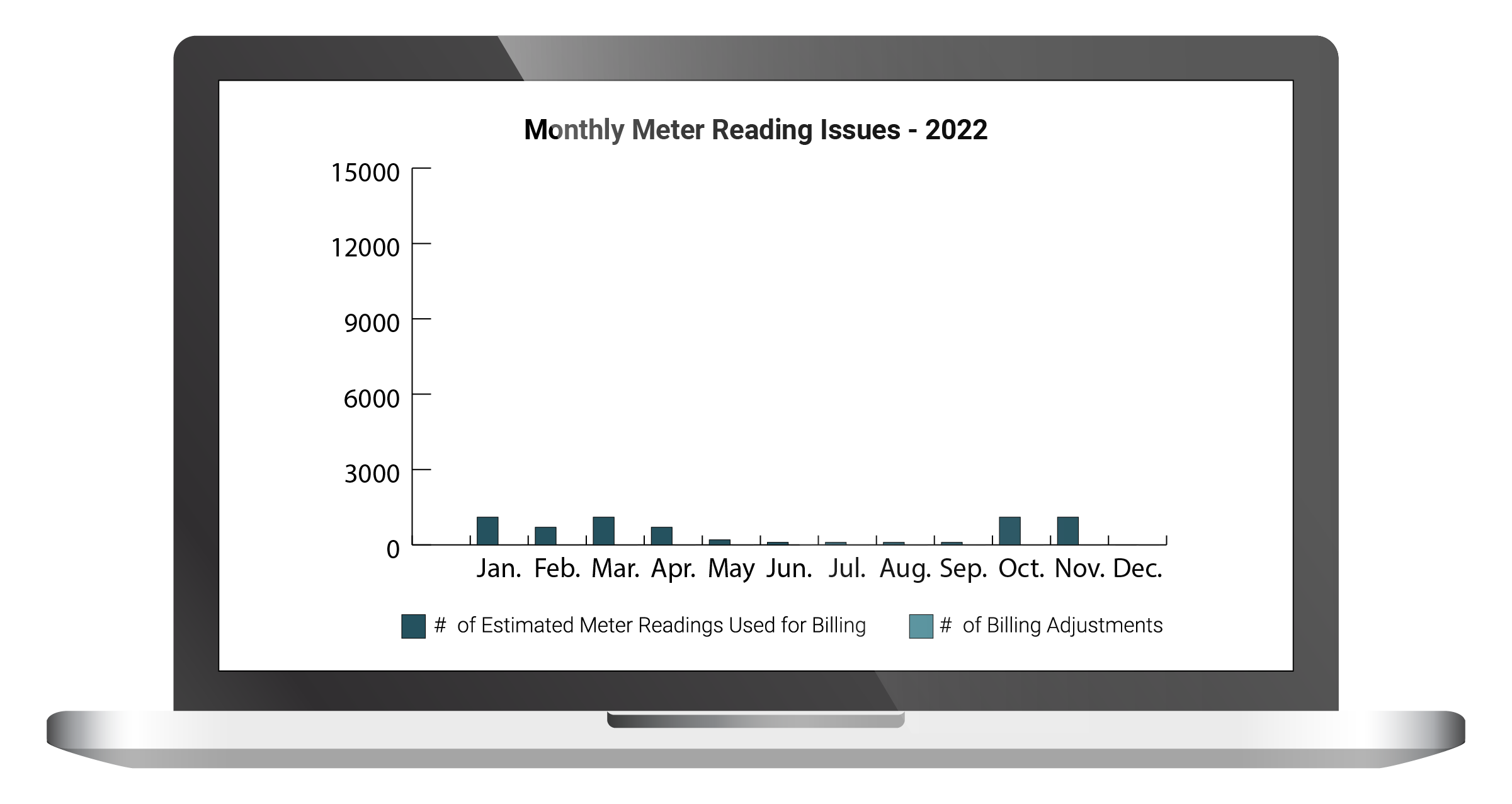 One of the items that Dakota Electric has been tracking since before the AGi meters were installed, is the number of meter reading issues. As expected with the clean meter reading data being supplied by the AGi meters, you can see on the following graph, the amount of estimated bills and billing adjustments has dropped considerably.
With these new insights, Dakota Electric is able to automate repetitive processes, resolve outages faster, reduce load on peak days and minimize energy losses while maximizing the use of assets to better serve its customers and members
Click on the link below to view more results.
Case Study: BTU
Case Study: Move-in/Move-out
BTU is a Municipal Utility that serves rural and city consumers. Essentially we operate as a municipality, as well as, a cooperative. Our community also accommodates a University with a sister junior college. Between the both of them our population increases by 60,000 students, at least each year. This in return causes what we call student rush.
For the months from July into September we have a large number of move-in and move-outs between leasing groups, homeowners and students. In the past we did everything manually from move-in and move-outs, cut for nonpay, and manually reset commercial meters.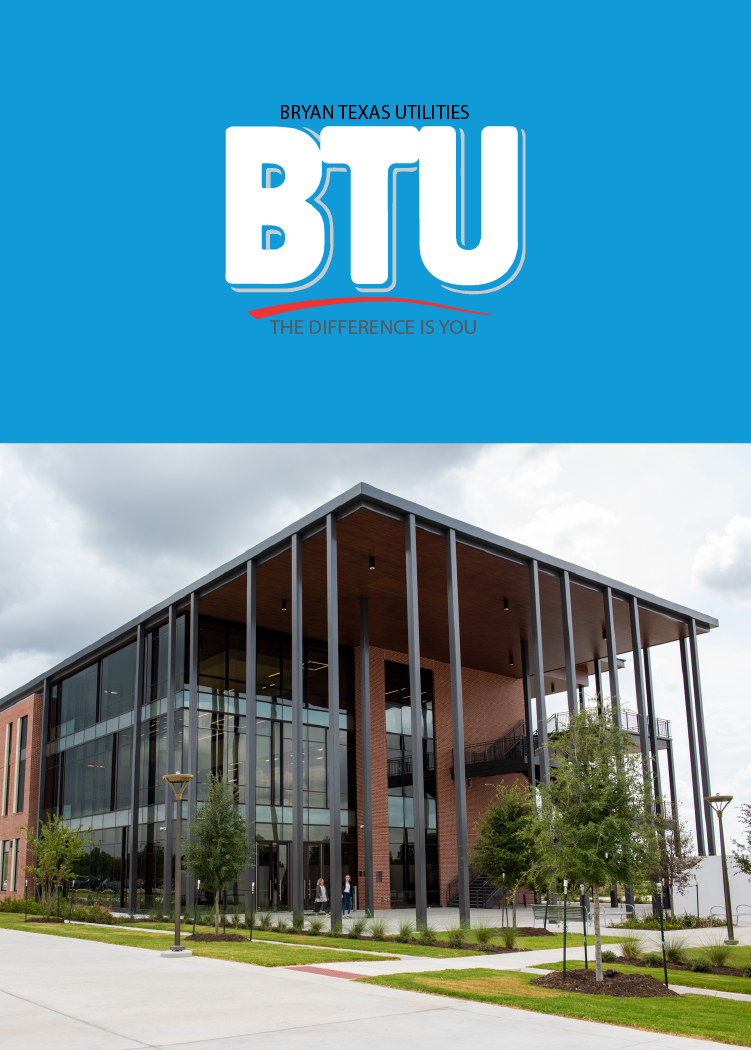 Case Study: BTU Part 2
With our interface between
Compass and our CIS, BTU now does the following:
Electronically extract validated register reads for daily billing from our CIS and Compass.
BTU has completed up to 2,500 service orders in the dashboard in one day.
BTU has reduced our cut for nonpay only cutting up to 150 customers a day that complete the transaction in Compass and of the service order in CIS in less than 15 mins for all the 150 request. The repetitive action of cutting for nonpay and the quick transaction has not precedence… You will get cut.
BTU no longer manually resets demand in the field or through the raw data center. This is completed in a rule that tracks the transaction time stamping the reset of the meter. This is defined by the date the location is billed. Qualifying a new demand for each month of billing.
Implemented rules and virtual meters to create totalized meters for our consumers (primary meter with multiple metering points.)
Created virtual meters to separate the rural territory and city territory outlining the retail consumption. Identifying the peak for the month and evaluating this data to the generated transmitted power. (Retail vs Wholesale and where the power went)
Layer the meter events on a google map to identify the sporadic events that help identify problems on the grid.
Slide 1: KUB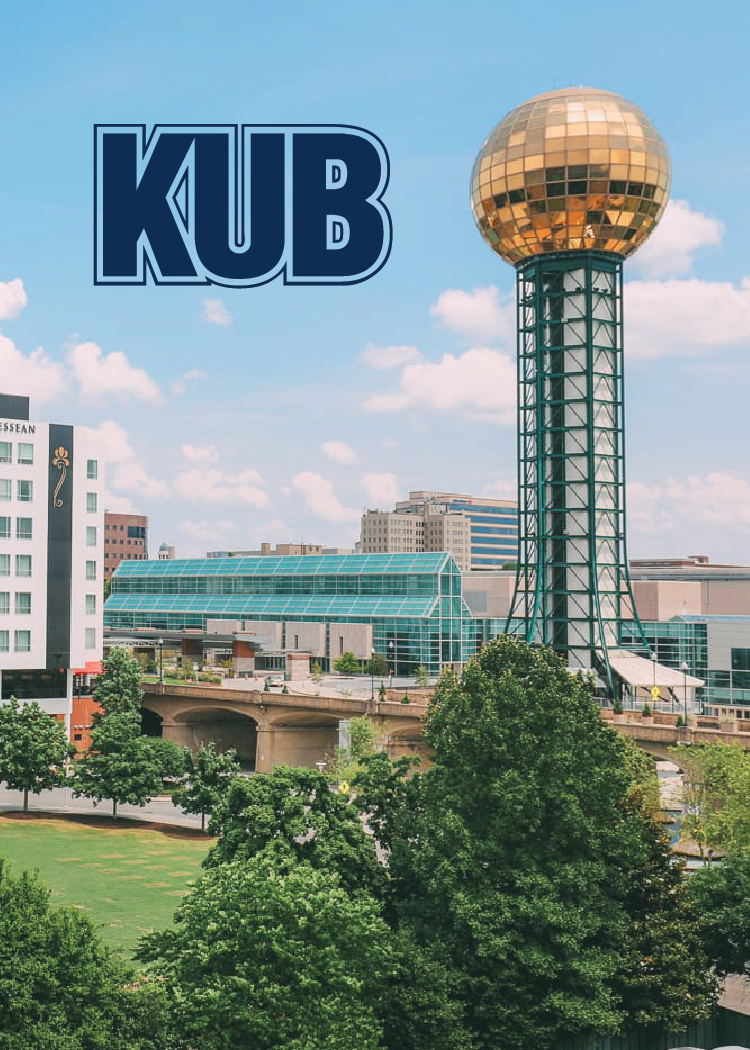 Knoxville Utilities Board uses SmartWorks Compass to help identify installed meters that are not part of the AMI network.
Most of KUB's customers have, or are in the process of getting, smart-meters installed as part of Automated Metering Infrastructure (AMI) deployment, however they have a small number of very large C&I customers that account for the majority of KUB's revenue (60% of revenue).
Knoxville Utilities Board (KUB) is a multi-commodity utility that services over 450,000 customers in and around Knoxville, TN.
In 2018, KUB discussed with SmartWorks a challenge they were facing.
Slide 2: KUB
These sites have Schneider ION 8000 series meters installed that are not part of the AMI network and instead require desktop based software (MV-90) to access and retrieve data. KUB's existing process was manual, slow, error-prone and required staff with very specialized knowledge. KUB wanted to know if SmartWorks Compass could automate the collection, storage, and analysis of data from these meters.
SmartWorks and KUB initiated a pilot project to access the feasibility and determined that the Schneider ION meters support the Modbus protocol. SmartWorks developed a Modbus library that supports retrieving consumption, operational and instrumentation data from the meter. The library was integrated into our Rules Engine, allowing the data collection process to be fully automated. KUB ran parallel testing, comparing data retrieved by Compass with data from MV-90. Following a successful parallel test phase, they are now importing reads directly from all Schneider ION meters in the field into Compass.
With that, KUB and SmartWorks began a second collaborative automation project for their Mercury Mini-AT Gas Correctors, which are used to normalize gas volume information. During the pilot phase SmartWorks determined that the Mercury devices only support the proprietary Mercury Serial Data protocol, but we were still able to build data collection components into our Rules Engine. KUB have configured a number of these gas correctors in Compass and data is being imported and validated.
In addition to the instrumentation values, Compass is also automatically importing alarm information from the gas corrector devices. SmartWorks has also built custom billing export reports in Compass that translate the gas corrector data into a cumulative interval format required by the billing system.
Slide 3: KUB
The SmartWorks IoT Future
We are looking for utility partners to help us identify exciting new IoT applications that drive value for utilities.
Having proven SmartWorks Compass as a platform that enables utility IoT, we intend to significantly expand the number of protocols and devices we support.
If your utility has any meters, sensors, or other devices that communicate using the internet rather than your AMI network, you can use SmartWorks Compass to collect and analyze the data they produce, and to better integrate that data into your enterprise.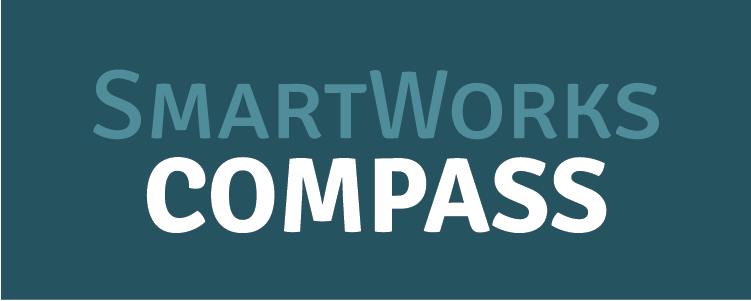 4: DEA
"Being able to quickly get the alarm and replace the failed metering helps reduce estimated billing issues."

Craig Turner, Sr. Principal & Regulatory Engineer, Dakota Electric Association
5: BTU
"With SmartWorks Compass, Bryan Texas Utilities is now able to complete up to 2,500 service orders in one day."

Randy Trimble, P.E., Executive Director, Energy Delivery at BTU
Maximize Your ROI
Maximize Your ROI With SmartWorks Today
More than 300 utilities throughout North America and the Caribbean rely on SmartWorks to maximize their smart infrastructure return on investment.

With advanced analytics, powerful visualizations and holistic automation tools to make every part of your utility more efficient and a professional services team to help you, getting started with SmartWorks Compass has never been easier.